LM380 audio amplifier circuit
The LM380 is a power audio amplifier for consumer application. There are 2 versions an 8 pin DIP package and a 14 pin package where pins 3, 4 , 5 , 10, 11 and 12 are connected to ground and act as a form of  heatsink. The 14 pin package can supply about 2w, the 8 pin version about 0.7w.
In the schematic below you need to change the capacitors to 470uf for the 14 pin variant.
Schematic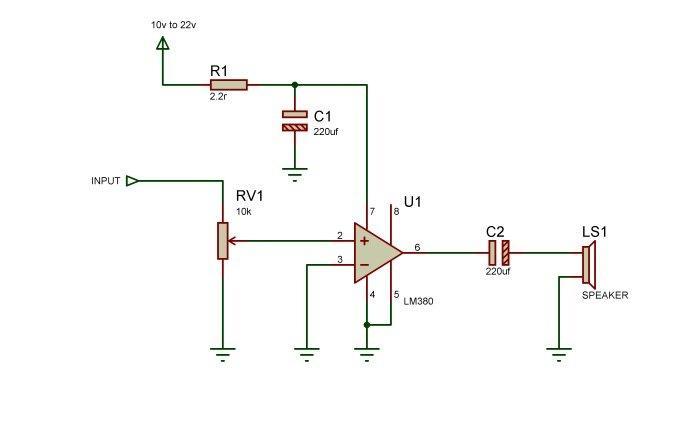 Parts List
QTY  PART-REFS           VALUE                      
---  ---------           -----                      
Resistors
---------
1    R1                  2.2r                                              

Capacitors
----------
2    C1,C2               220uf                                             

Integrated Circuits
-------------------
1    U1                  LM380                                             

Miscellaneous
-------------
1    LS1                 SPEAKER                                           
1    RV1                 10k
Links